Stud
The Stud Farm: TRE BALZANE
The Tre Balzane stud farm is located directly adjacent to the medieval town of Castel Ritaldi in Umbria, where there is not just the best olive oil, good wine and other Italian delicacies to be found. Here, at the foot of Monte Martano, Anglo-Arabs were bred since 1987 and pure Arabs since 1988. From 1992 onwards, only Straight Egyptian lines were bred.
The climate in Central Italy is particularly favourable for breeding Arabians because for most of the year it is dry and warm. Because of that, the stud horses can grow up outdoors for the most part, roaming their pastures and paddocks in small herds.
The stud has a covering station and guest boxes for mares and foals at its disposal.
How to reach us
This small pearl of a stud is located in the immediate vicinity of the medieval town of Castel Ritaldi, 12 km from the ancient city of culture, Spoleto. All of that is about 120 km to the Northeast of Rome. Here, in the foothills of the Martani Mountains, Arabian horses have been bred and trained since 1988.
The next airport is located in Perugia, about 50 km to the north.
The nearest international airports are Roma Fiumicino and Roma Ciampino, both of them about 150 km from the stud and easily reached by train. Almost every 1-2 hours, trains leave Roma Termini or Roma Tiburtina in the direction of Ancona, stopping in SPOLETO without any change of trains. www.trenitalia.it
Guests arriving from the North can detrain in the town of FOLIGNO.
If arriving by train coming from Rome: SPOLETO station is on the inter city line which connects Rome to Ancona. The journey takes about 1 hour 20 minutes.
We pick up guests from the train stations in Spoleto as well as Foligno, if pre-arranged.
How to reach the stud by car
The coordinates to set in the car navigator are: 42.819401,12.649027
Address of the stud
Allevamento TRE BALZANE di Monika Savier
Via Ruicciano, 15
I – 06044 Castel Ritaldi (Perugia)
Cell.: +39 335 5235135
Email: mailto:savier@arabi-egiziani.it
Stud Manager Elisabeth Auer: cell. +39 346 9818427
Email: e.auer@arabi-egiziani.it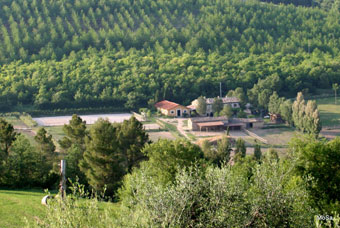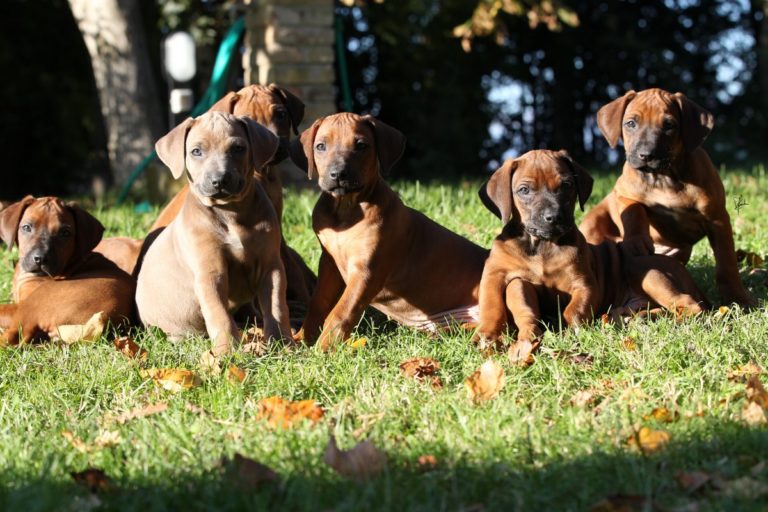 Also visit www.rhodesianridgebacksumbria.com