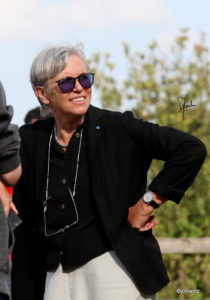 Future needs background!
Writing about Arabian horses
Monika Savier is both a breeder of Arabian horses and a prolific writer on many topics associated with the history and the contemporary organization and institutions and breeding practices surrounding this particular horse which is renowned for its beauty and its strength. Savier´s work covers many areas, historical, anthropological and journalistic. Not only is she interested in recording and preserving what we might call the ´social world of the Arabian horse`, she also stresses the importance of developing perspectives which recognize and respect the ´soul´ of the Arabian horse, and she points to the ways in which strong ethical values can be promoted in the shared living space of human and animal.
---